Looking for a Home Grown Online Casino in Australia? There Aren't Too Many but Heaps of Offshore Casinos Accept Aussie Players
Type "best online casino Australia" into your Google search bar and you'll get hundreds of hits. Which might lead anyone looking for top online casinos Australia into thinking there are hundreds of home grown options. It couldn't actually be further from the truth as there are very few online casinos based in Australia. But don't despair as there are plenty of offshore casinos only too happy to accept Aussie players, leaving you with lots of choice. There's actually a very good reason why there are no online casinos based in Australia, and it's all to do with a federal law that was passed in 2001.
Online gambling and Australian law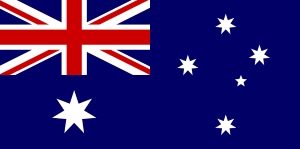 There have been land-based casinos in Australia for many years, and their licensing and regulation is handled by individual territory and state authorities. As in many other countries, Aussie's love to gamble and was catered for more than adequately in local casinos. Much like everywhere else in the world, however, along came internet gambling and things started to change. The popularity of online gambling exploded and it prompted the Australian government to pass a Federal law in 2001. It was called the Interactive Gaming Act and while it permitted Australians to gamble at an online casino, it didn't allow for any Australian online casino to get started. This all seems a little confusing but the intentions of the Government seemed well thought out initially. The government stated it was worried about the expanding availability of online casinos, which would lead to an increase in the number of problem gamblers. Many other official statements were made that said pretty much the same. In other words the increasing number of online casnos would lead to an increasing number of Australian gamblers and thereby lead to more problems. The contradiction comes in the fact that gambling on sports via the internet is perfectly alright. Nevertheless, the law didn't really do what was intended and instead of regulating prohibiting the online Australian casino was chosen. And at no point has it ever been illegal for Australians to gamble online. So rather than stopping online gambling it has just pushed Australian gamblers to look offshore for their casino fix. Rather than choosing the best online Australian casino, Aussies can only gamble at an offshore casinos, many of which may be unregulated. This of course opens them up to being ripped off or scammed. Had the government chosen the route of regulation it would have been able to track casinos and put protocols in place for monitoring betting patterns and behaviour that has the potential to lead to problem gambling. It would then be able to offer problem gamblers help from one of the many dedicated organisations. On top of that, millions of tax dollars are being lost in revenue. And it is this final point that may be the straw that breaks the camel's back and lead to changes in the law, but only time will tell. Now you know what the legal standpoint is, guess we'd better fill you in on how we pick the best offshore casino and how they get to make it to our Australian casinos list.

Top Online Casinos
.
888 Casino
5/5
Regulation: UKGC, GGC
Bonus: $1500
Min. Deposit: $10
Live Games: Yes
Mobile: Yes
Betfred
5/5
Regulation: UKGC, GGC
Bonus: £200
Min. Deposit: $10
Live Games: Yes
Mobile: Yes
Slotocash
5/5
Regulation: CGC
Bonus: 200%
Min. Deposit: $10
Live Games: No
Mobile: Yes
How to find the best Australian casino online
When we say best online Australian casino what we mean is the best online casino that accepts Australian clients. No we've got that straight we can let you in on a little secret. The best casino online in Australia is one that suits all your needs, is licensed and regulated and meets certain criteria. Basically there's not a right answer as things in the world of online casinos is changing almost everyday. Take for example, promotions and bonuses. These change on a regular basis. What might be an excellent offer one week can be surpassed by another very quickly. Once the basic criteria have been met it's very much down to personal preference. If pokies are your game of choice you'll find plenty of top Australian online casinos with more than 500 to choose from. Likewise, if table games are more your thing there will be just as wide a selection at a number of other sites we'd call the best Australian online casino. Something else that will figure in the decision making process when it comes to picking the best Australian casino online, is the software that's used to power the games. There are a number of different software developers and you might prefer one over the other. Most of the top rated software developers offer a range of excellent games, but all of them are slightly different in respect of themes and style. We've got to say there are plenty of sites we can introduce to you with the title trusted online casino Australia, and if you spend some time reading our reviews you're bound to find one that suits you.
Choose a reputable online casino with a proven track record
In today's world of international business a company's reputation is a very important indicator of its trustworthiness and reliability. Especially in the online casino industry reputations can be destroyed overnight. We've got to admit there are actually very few illegitimate online casinos because quite frankly they don't survive long enough to scam too many people. The online gambling industry has become very well established and there are a number to choose from if you want an online Australia casino. There is very little point in anyone trying to set up an online casino business in order to make a quick buck. Quite simply the expense is high and even the slightest hint of any wrongdoing will quickly shut the business down. Those of you looking for a casino online in Australia are advised to look for one with a good track record and solid reputation. Of course we'll mention this kind of information when writing our reviews, but it's not going to hurt if you perform your own investigation. A good place to look, aside from visiting our review pages will be online forums where you can read first hand experiences of other Australian players. Bear in mind there will be a handful of sore losers who want to do nothing more than moan. But there will also be some genuine feedback from actual satisfied players. A safe bet for anyone looking for a casino in Australia online is to pick one that's been online for at least 10 years. This might sound like a long time in an industry that's still evolving, but there are more than enough to choose from.
Choose a casino that welcomes you as well as rewards you for being loyal
The online casino industry is very competitive and it seems that it takes more than just reputation to bring new customers through the door and keep them playing for longer than a few weeks. It's become very common practise for casinos to offer welcome bonuses in order to entice new customers and many will also offer regular promotions and run a loyalty program to keep them interested. Some of the offers will indeed sound pretty amazing, and some too good to believe. However, they usually come with a catch or two, known as the terms and conditions. Some of which will very quickly take the shine off. You need to remember that if it seems to good to be true, it invariably is and should be left well alone. Concentrate instead on the regular bonuses as these are a far better indicator of whether you've found one of the best Australian online casino sites. The loyalty schemes are also worth looking at because they tend to offer something without the crazy terms of the welcome offers. Loyalty schemes usually use a system of comp points which can be redeemed for cash. And there might also be some seasonal promotions, for example, at Christmas when there are some mystery prizes up for grabs. If any of the casinos you're considering doesn't want to reward loyal customers, you might want to consider looking elsewhere. One further aspect relating to bonuses and promotions that you'll want to check out is whether the offers are available in your area. As many of the top rated casinos are international, you might find that some of the promotions are location specific. Some sites use a system known as geo-tagging, which means you'll only be able to see information specific to your area. However, not all do so you'll need to check this out. Imagine making a large deposit because you believe it'll mean you'll be eligible to claim a juicy bonus. And then you find out that the offer is for UK players only. You might come out of the deal feeling a little peeved. We will also be looking at bonuses and promotions when writing our reviews and aim to include this type of information whenever possible. We'me briefly mentioned making a deposit so now we'll turn our attention to banking options, because this is a feature you'll also need to consider.
When looking for the best casino for Australians try and find one that accepts Australian dollars
Being able to make payments using Aussie dollars is always going to be preferable to having to worry about current exchange rates and paying additional fees. The best Australian casino online is going to be one that accepts Australian dollars as well as a number of other currencies. Having to make payments using Euros or dollars might mean you've got to pay additional charges, unless you've got a bank account in one of the other currencies. Not only that. You'll likely be faced with a lousy exchange rate and end up getting much less bang for your Aussie dollar. When playing you'll always be doing currency conversions in your mind which can be very distracting and could lead to a mistake. Especially if you find yourself getting carried away with the moment and a mistake with your conversion could be very costly.

Most visited Online Casinos
.
888 Casino offers Poker, Sports Betting and Casino Games
Website: 888casino.comCountry: GibraltarRegulation: UKGC, GGC

Up to $1600

PC

SmartPhone

Mac

Windows

Linux

Android

SSL
Slotocash is respectable casino that offer huge variety of slots
Website: slotocash.imCountry: CuracaoRegulation: CGC

Up to 200%

PC

SmartPhone

Mac

Windows

Linux

Android

SSL
You don't have to worry because there are lots of casinos who happily accept Australian players along with their Australian dollars. But what about the methods for making payments?
Lots of alternatives is far better than just a few. In fact, within reason, you should be able to deposit and withdraw using whatever method is most convenient for you. The best Australian casino online will be the one that provides you with a lot of choice. Generally, both MasterCard and Visa are accepted and bank transfer is another popular option. Our Australian casino list will also feature those that accept third party accounts such as e-Wallets. Those that are used a lot in the online Australian casino include Skrill, Neteller, UKash, Sofort Banking, Click2pay and Ecopayz. Other options include instant banking with Citadel and a number of different prepaid cards such as Paysafecard. Such methods of making payments are becoming increasingly popular because there is no need to divulge your personal banking details. With so many online casinos in Australia to choose from the banking options can be a deciding factor for many. But whichever method you choose we advise you to start with small deposits in the first place and gauge the efficiency of the withdrawal process before making larger deposits. After all, you never know what kind of problems you could potentially encounter. When undertaking our research we often encounter customer problems with making payments, particularly withdrawals. These tend to revolve around the terms and conditions and players not complying. Which in turn results in the withdrawal requests being denied. Not the ideal position to find yourself in, so always make sure you read them before claiming any kind of bonus or signing up for an account. If there's anything you're unsure about, particularly the wagering requirements, get in touch with the casino customer support and get things clarified. We've mentioned that there are no Aussie home based casinos and anyone looking to play will need to consider an offshore casino. But is it possible to find legitimate places for Australians to gamble online?
Determining whether an offshore casino is legitimate
Only the most reputable online casinos accepting Australian customers will be licensed and regulated by one of the world's regulating bodies. There are a number of them, and as you might expect some are much better than others at overseeing the industry. Antigua and Barbuda had the first ever regulating agency and at the time it has a very good reputation. Things have changed and now it has a poor reputation. The procedures they have in place are not transparent and it can be very difficult to get in touch. There are still a number of casinos on its books that are known to be crooks. Another big no no would be a casino licensed in Curacao. The licensing agency in this country issues licenses that are nothing more than a basic business license. Given out to anyone who can pay the fee and very little in the way of a vetting procedure. An Australian looking for a top online casino would be better off looking for one that has been licensed and is regulated in Malta or Gibraltar. The regulators in both these countries have strict rules in place and aren't afraid to punish those casinos that don't comply. Regular audits are performed and any infractions tend to be swiftly dealt with. A number of casinos have in fact lost their licensed after breaking the rules. Queries addressed to both agencies are dealt with swiftly and efficiently. Other reputable agencies are located in the Isle of Man and Alderney. And a newcomer to the world of casino regulation that is gaining ground is based in the Kahnawake Territory. We should stress that we're not saying that by choosing a regulated casino you'll have no problems. What we are saying in that choosing an unregulated casino will mean you're much more likely to have issues.
What's the future looking like for Australians who want to gamble online?
In the world of online gambling things are always changing and it's no different for anyone looking for an online casino Australia. Casinos are still trying to keep up with the latest developments in technology. One of which is mobile gaming. If you love to use your mobile device for almost everything, you need to look for Australian online casino sites that are mobile-friendly. Another innovation that's taking the industry by storm is live dealer casinos. If you want to experience the atmosphere are banter of a live casino from the comfort of your living room this is another feature to seriously consider. The best development for the future of online gambling in Australia would be for home-grown casinos to be allowed. Whether it will happen is in the lap of the gods but maybe with enough pressure from Australian gamblers the government will rethink its current stance. Australia based online casinos would be the best thing for the industry, players and anyone else with a vested interest in the industry.


Casinos you need to try:

.