The Situation for Anyone Wanting to Gamble Online in South Africa – Finding an Online Casino in South Africa
For anyone wanting to gamble in South Africa, a land based casino is the best place to be. Unfortunately, not everyone will have one located just around the corner which is why there has been increased interest in playing at online casinos. Type 'online casino South Africa' into any search bar and you'll get pages of hits. Which can lead you to believe there are plenty to choose from.
Gambling online is illegal in South Africa and has been for a number of years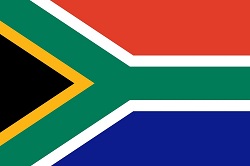 Take a gander at the information online relating to online gambling in South Africa and you're bound to be confused. Some sites state that there are a few online gambling sites licensed by the South African government. Which would make anyone looking for the best online casino South Africa pretty happy. There are also plenty of offshore casinos happy to accept South African players. Again leading people to believe there is lots of choice. But when you dig a little deeper and look under the surface of such comments you'll discover there is no such thing as a South Africa online casino. The law relating to any casino online South Africa is very confusing as there have been a number of amendments over time. Online gambling has been a contentious issue for a number of years, but in 2015 a remote gambling bill was reintroduced by the opposition. However, there's a fly in the ointment as the Department of Trade and Industry is strongly opposed to such an idea. The latest information available indicates the issue is still being discussed. The current position, with regards playing at a South Africa casino online, is that gambling online is illegal for anything other than sports betting. Punishments for disobeying the law are very harsh. Up to 10 years imprisonment and a 10 million Rand fine.
Recommended Online Casinos
Don't be taken in by an online casino accepting South African players
There are plenty of sites to choose from for anyone living in South Africa, but is this strictly legal? We've got to say that the answer is probably not. A number of online casino brands are happy to accept South African players and even allow payments to be in Rand. many of these so called South Africa online casinos will be regulated by one of many different regulators around the world. If one you're considering is licensed in Gibraltar you can feel pretty confident your money will be safe and there will be no issues with the casino. However, we should point out very strongly, that you will be at risk of having your funds seized if it's finally decided that online gambling is illegal. There are various other regulatory bodies, some much better at regulating than others. For example Curacao has an abysmal reputation. If you're considering playing at a South Africa casino online that's regulated in Curacao, we'd strongly advise you look elsewhere. This is because there are no audits performed on license holders, no regulation in general and no contact or complaints service.
We aim to keep you up to date with any changes in the law
When it comes to laws about online gambling it's good to try and keep abreast of any changes. What might be totally illegal can very quickly change. The current situation for anyone looking for a, online casino South Africa is still very unclear. We will try and keep up with any changes and keep you all informed. But for the time being our advice is to check any licensing claims very carefully. Get in touch with the relevant regulatory body, rather than just taking a casinos word for it. And make sure you're checking information using the official website of the organisation. Many of the sites you encounter will just be marketing sites that aren't really all that worried about regulation and licensing. Rest assured ours isn't one of them and we do check such information very carefully before writing our reviews.
Performing due diligence is an important step
Once the legalities of online gambling are ironed out and if it becomes legal to partake you're going to want to find the best online casino taking South African players. Before you sign on the dotted line and deposit any funds you'll need to make sure the casino meets certain criteria. Much the same as we do when we write our reviews you'll need to check regulation first. There could be one of many regulatory bodies that have issued the license to the casino. The best by a mile are Gibraltar, Malta, the Isle of Man and Alderney. One of the most respected regulatory bodies is the UK Gambling Commission. However, this organisation is only really concerned with players in the UK. You might find that a UK brand will also have an additional license issued by another authority. This allows them to take clients from other countries and will be a trustworthy place to gamble. Licenses issued in Curacao and by the Antigua Directorate should be avoided if at all possible because the licenses issued aren't really worth anything and offer no protection for players. Operations aren't audited and the games aren't checked for fairness. The previous bodies we've mentioned, on the other hand, are regularly audited, games are checked for fairness and payout tables are independently analyzed.
Choose a South Africa casino that's safe and secure
All the top online casinos use the latest SSL encryption when it comes to protecting personal data from prying eyes. You can tell whether this is the case at a casino you're considering by looking for the green padlock icon and the address will start https. Any not displaying this should be steered clear of. Something else that's worth checking is whether the casino has a privacy policy. You should be able to find this out from the customer service department. And while you're communicating with the support team ask a few other questions. As the responses you get can be a good indicator of the quality of the service.
How we test online casinos when writing our reviews
If it becomes legal to gamble online in South Africa, you're going to want to know what we'll be looking for in the best online casino South Africa. It's a daunting task, trying to find the best one for your particular needs but we can help by doing all the legwork for you. There is no absolute best, and if there was it would be forever changing as and when new sites are launched and new features introduced. Our experts here at Top Rated Online Casino consider a number of different features. All of which are going to be useful for you to use if you're looking for a top rated casino. We've already mentioned safety and security, licensing and regulation, so let's move on with some more.
Selection of games – you might prefer to play one particular game above all others, but there's nothing wrong with a site that offers more than just one or two of your favorites. Increase your enjoyment by playing a host of games. But you'll need the site you're looking at to have plenty of different options.
Bonuses and promotions – welcome bonuses are a great way to get started, but often come with hefty terms and conditions, in particular the wagering requirements. Having to play though a certain number of times can be a bit of a bind. Especially if you're not that keen on the site's experience.
Customer service – it's highly likely that at some point you're going to need to contact customer support. There may be a number of different reasons but ideally, you're going to want them resolved as soon as possible. The best customer support service is one that's there 24 hours a day, 9 days a week.
Speedy payouts – there's little point in winning, particularly winning big, if you've got to wait days before you can receive a payout.
Compatibility with a range of devices – playing at online casinos has become a popular pastime for users of mobile devices. It used to be that you had to sit at home and play the games, but now you can play anywhere.
In spite of gambling being illegal in South Africa, there are going to be a number who choose to take the risk and play at a South Africa casino online. There are a number of questions regularly asked by certain players, so let's see if we can answer them. While in no way are we condoning anyone who chooses to play at an online casino South Africa, we do want you to have all the facts in order to minimize the risk of being scammed.

Most visited Online Casinos
.
888 Casino offers Poker, Sports Betting and Casino Games
Website: 888casino.comCountry: GibraltarRegulation: UKGC, GGC

Up to $1600

PC

SmartPhone

Mac

Windows

Linux

Android

SSL
Slotocash is respectable casino that offer huge variety of slots
Website: slotocash.imCountry: CuracaoRegulation: CGC

Up to 200%

PC

SmartPhone

Mac

Windows

Linux

Android

SSL
FAQ about South Africa online casinos
Is it legal to gamble online for anyone who resides in South Africa?
Online gambling by anyone who lives in South Africa is illegal. There are a number of offshore casino sites that accept South African players and payments in Rand. But choosing to play at any one of them means you'll be breaking the law. The issue of online gambling is one that is currently being discussed and you never know, the law makers may decide to make it legal at some point in the future.
Are online casinos that accept South African players safe?
Online casinos may be illegal in South Africa but there are a number of offshore sites that are willing to allow South Africans to play. If you choose to play at one of them you should be aware that you're doing so illegally and are risking imprisonment and a fine if caught. If you decide it's worth the risk you want to be certain your funds are as safe as possible. So always check the licensing and regulation of the casino. Find out whether they allow independent audits by reputable auditing companies. And whether your personal data is safe because the casino uses safety measures such as encryption technologies.
What does payout percentages mean?
You'll find that many casinos operating online accepting South African players will provide payout percentage figures. These are figures that relate to the percentage of your bet that is returned over a long period of time. This figure is often tested when casino games are independently audited.
How can deposits be made at a casino accepting South African players?
Many different payment methods can be used including Neteller, Skrill, PayPal, Ukash and popular credit and debit cards. Many will also accept payments in Rands as well as a number of other major currencies.
Is it possible to gamble for free?
Many players have chosen to gamble because they want to make some money, but it's also possible to play a variety of casino games purely for the entertainment value. If you live in South Africa this is the most sensible option. Other than gambling at a land-based casino.

Top Online Casinos
.
888 Casino
5/5
Regulation: UKGC, GGC
Bonus: $1500
Min. Deposit: $10
Live Games: Yes
Mobile: Yes
Betfred
5/5
Regulation: UKGC, GGC
Bonus: £200
Min. Deposit: $10
Live Games: Yes
Mobile: Yes
Slotocash
5/5
Regulation: CGC
Bonus: 200%
Min. Deposit: $10
Live Games: No
Mobile: Yes
What about bonuses?
Bonuses are offered by the majority in online casinos, for both newcomers and regular players. They come in lots of different shapes and sizes. You might be able to claim a no deposit welcome bonus, simply for registering with a particular casino. Whatever type of bonus is available remember it will come with certain terms and conditions. One of which is usually wagering requirements. Always read the terms and conditions very carefully before claiming any kind of bonus, to avoid getting caught out.
What to look for in a top online casino
It really depends on your priorities as to which is the best. But there are a number of features more important than others. The most important is to choose a casino that's licensed and regulated by a recognised regulatory body. One with a good reputation is also important. When you've compiled a shortlist of possibles take a closer look at other features such as variety of games, bonuses, customer support options, payment methods and the level of entertainment. Many of these things you'll be able to gauge by reading out online casino reviews. Also take the opportunity, if it's available, to play some games for free before playing with real money.
Are there any legal South Africa online casinos?
Unfortunately not. More than 50 years ago all forms of gambling, except betting on horse racing, were banned in South Africa when the Gambling Act was passed. The National Gambling Act that was passed in 2004 prohibited games on the internet too. Wherever the operator was based and whatever jurisdiction licensed it, it was illegal to offer such services to people living in South Africa. A law was proposed in 2008 that would have made online gambling legal but it was never passed.
What does the future hold for online gambling in South Africa?
At present, things don't look very favorable for people living in South Africa to be able to enjoy gambling online. And there's so much conflicting information online it can be difficult to understand exactly what's going on. A Remote Gambling Bill was proposed but it was never passed. And the Department of Trade and Industry seem to be very much against the idea of online gambling ever being legal. The Department has been quoted as saying it's not desirable and no amount of control would be able to adequately curb the harm that could be caused. It looks like the issue is going to drag on for a number of years yet and it may never be clarified.


Casinos you need to try:

.