Have You Ever Played Online Bingo?
Bingo has always been a tremendously popular game. There isn't much skill involved, but then again, that might be part of the attraction. You just have to listen as the numbers are being called out, and then mark them off on your ticket. If you're the first to match the numbers in a line, you're declared the winner. But it's the social aspect to the bingo hall that most people find appealing. There's the caller's banter to enjoy, as well as a bit of camaraderie among the players, which all adds to the atmosphere.
However, since 2005, attendance at the bingo halls has been steadily declining. This isn't anything to do with the popularity of the game, though. It's just that everything's moved online nowadays, and bingo has followed that trend. In fact, the move online has revolutionized the game. Bingo now has a whole host of new, themed variations available. There couldn't be a better time for you to join in!
You'll Get Some Great Bonuses!
When you first start playing bingo online, most sites offer you a welcome bonus. The process is similar in most cases. Once you've made your first deposit, the site will add a specified bonus amount to your account. There will always be wagering requirements attached, and bingo sites tend to have a two times playthrough rate before any winnings can be withdrawn. The terms and conditions of the bingo offers differ quite a lot though, so you should check the small print before you sign up to anything.
Bingo bonuses aren't only limited to welcome packages. Once you've joined a site, you'll have access to a range of other amazing promotions. There are daily, weekly, weekend, and monthly deals, as well as special bonuses linked to certain games. You'll also be entitled to join the loyalty programs, and you'll find that most bingo sites have fantastic VIP schemes. And newbies are often given a number of free games and their own prize funds, which provides them with a gentle introduction to the world of online bingo.
So How does Online Bingo Work?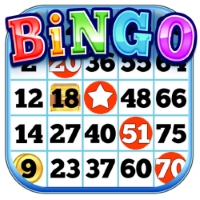 Well, the premise of the game remains the same in the online versions. You have a number of bingo tickets – in most online games, this tends to be four – and you just need to place your bets and click play. You'll usually see the balls spinning before they are drawn. Many of the games make a feature of the draw, so you'll see balls rising up out of the cage, or rolling along a conveyor, or they'll appear in some other inventive way. The computer will automatically cross off any winning numbers as they are drawn, and it will indicate if there are winning lines on any of your tickets. You can win on one line, on 2 lines, or on a full house. To boost your chance of success, most games allow you to buy extra balls, which might allow you to complete a line. You'll also be able to change your tickets if you wish.
The Number of Balls Used Per Game
The standard land-based bingo games are fairly rigid in the way they are played. The UK halls always use 90 balls, whereas the US versions have 75. It all changes when the games move online, though. You'll still find games that use 90 or 75 balls, but there are many more variations, too. There are games that use 80, 50, and even 40 balls. And Playtech has recently introduced Cash Cubes, which is a 36 ball game. In this game, your ticket is made up of 4 interconnected cubes. Once you match 4 numbers on a cube, it will shatter and drop to the ground. If all four cubes drop, you win!
Not all of the online bingo games have balls, though. There are a few variants that use cards instead. Flash Fives Bingo, for instance, is played with playing cards. The other aspects of the game remain pretty much the same. You have your bingo strips, which consists of 5 playing cards drawn from a 52 card deck. The caller calls out the cards randomly, and the first player to tick off all 5 playing cards on a strip wins.
Top Online Casinos
.
888 Casino
5/5
Regulation: UKGC, GGC
Bonus: $1500
Min. Deposit: $10
Live Games: Yes
Mobile: Yes
Betfred
5/5
Regulation: UKGC, GGC
Bonus: £200
Min. Deposit: $10
Live Games: Yes
Mobile: Yes
Slotocash
5/5
Regulation: CGC
Bonus: 200%
Min. Deposit: $10
Live Games: No
Mobile: Yes
It's All About the Atmosphere
Bingo has always had a high entertainment factor. The traditional bingo halls work hard to provide a real sense of community among their members. During the games, the caller interacts with the players, and their responses to the numbers being called out is all part of the fun. For example, after 'legs' 11 has been called, the players may wolf whistle, and there are several other call and response traditions linked to the game.
The online bingo games have retained this interactive element by having chat rooms. These virtual rooms are hosted by chat moderators, who will welcome you in, introduce you to the other players, and generally keep you entertained while you're on the site. The chat isn't only about bingo – you'll be covering all sorts of topics. And there's always a bit of banter going on, so you could make some new friends while you're online. There are other games available on the sites too, so you can always play a few slots while you're waiting for your bingo game to get underway.
There are Themed Games, too!

In line with the recreational atmosphere that we associate with bingo, the online games often have themes that are based around popular TV shows, soap operas, or personalities. You'll see Coronation Street, Who Wants to be a Millionaire, and The X Factor among the featured games. Celebrity endorsement is all part of it, so Ant & Dec or Simon Cowell could pop up in your bingo game. One of the best known bingo variants is Deal or No Deal. The game was developed by Virtue Fusion, which is now owned by PlayTech. The game has all the flavor of the TV show, with the banker, the iconic red boxes, and the advice from the other players. The game play is simple. Each box has a number and when the numbers are called, the boxes are opened. All that's missing is Noel Edmonds!
How about Progressive Jackpots?
There are two kinds of jackpots. The standard ones are paid out on one or two lines, or on a full house, and the amount you win is set. The other types you'll come across are the progressive jackpots. In these games, the jackpot increases every time a new player buys a ticket to play. Only a full house counts as a win, so if no one participating in the game achieves this, the jackpot rolls over to the next associated game. It's the rollovers that make these the big-money games, and they tend to be very popular among players. You'll mostly find progressive bingo games with 90 or 75 balls, but there are some other variations if you hunt around a bit.
Most visited Online Casinos
.
888 Casino offers Poker, Sports Betting and Casino Games
Website: 888casino.comCountry: GibraltarRegulation: UKGC, GGC

Up to $1600

PC

SmartPhone

Mac

Windows

Linux

Android

SSL
Slotocash is respectable casino that offer huge variety of slots
Website: slotocash.imCountry: CuracaoRegulation: CGC

200%

PC

SmartPhone

Mac

Windows

Linux

Android

SSL
Enjoy Some Live Bingo Games
The live casino games bring the thrill of the casino right to your home, but what about the bingo hall? Well, Evolution Gaming has managed to come up with Dream Catcher, a game that has stunning visuals and a true immersive quality. Dream Catcher is actually a huge money wheel, which has different numbers on each segment. The objective of the game is to bet on the number you think the wheel will stop at. There are multiplier segments, too, which give you the opportunity to win a larger payout. To make it easier for you, there's an auto play feature, which will just repeat your bets for a number of rounds.
Dream Catcher has the fully interactive feel that you want when you're playing live. The game has a live dealer, who will spin the wheel and interact with you throughout the game. And because the game is online, you are able to adjust the camera angles or zoom in for a close up whenever you want. There are lights and sound effects as well, which are all synchronized to the game action, so you'll really feel the tension building as the wheel spins!
Go Mobile with Bingo!
There probably isn't a game more suited to the mobile than bingo, and it's easier than ever to get your hands on an app. Many of the top online bingo sites have native apps that are dedicated solely to bingo games. Most of the apps are compatible with a range of iOS and Android devices, and a significant number of them are suitable for Windows or Blackberry phones, too. You'll be able to download a bingo app from the Apple Store or Google Play, or from any of the leading bingo casino websites.
The apps work in virtually the same way as the online sites, and you'll even be able to make deposits or withdrawals on some of them. The games are fully optimized for the smaller screen, so you won't have to endure any loss of quality. There's a great selection too, as all the most popular games are also available on the mobile apps. So no matter where you are or what you're doing, you'll still be able to play bingo!